A snapshot of the country Hungary, with data from population change over time to import and export levels.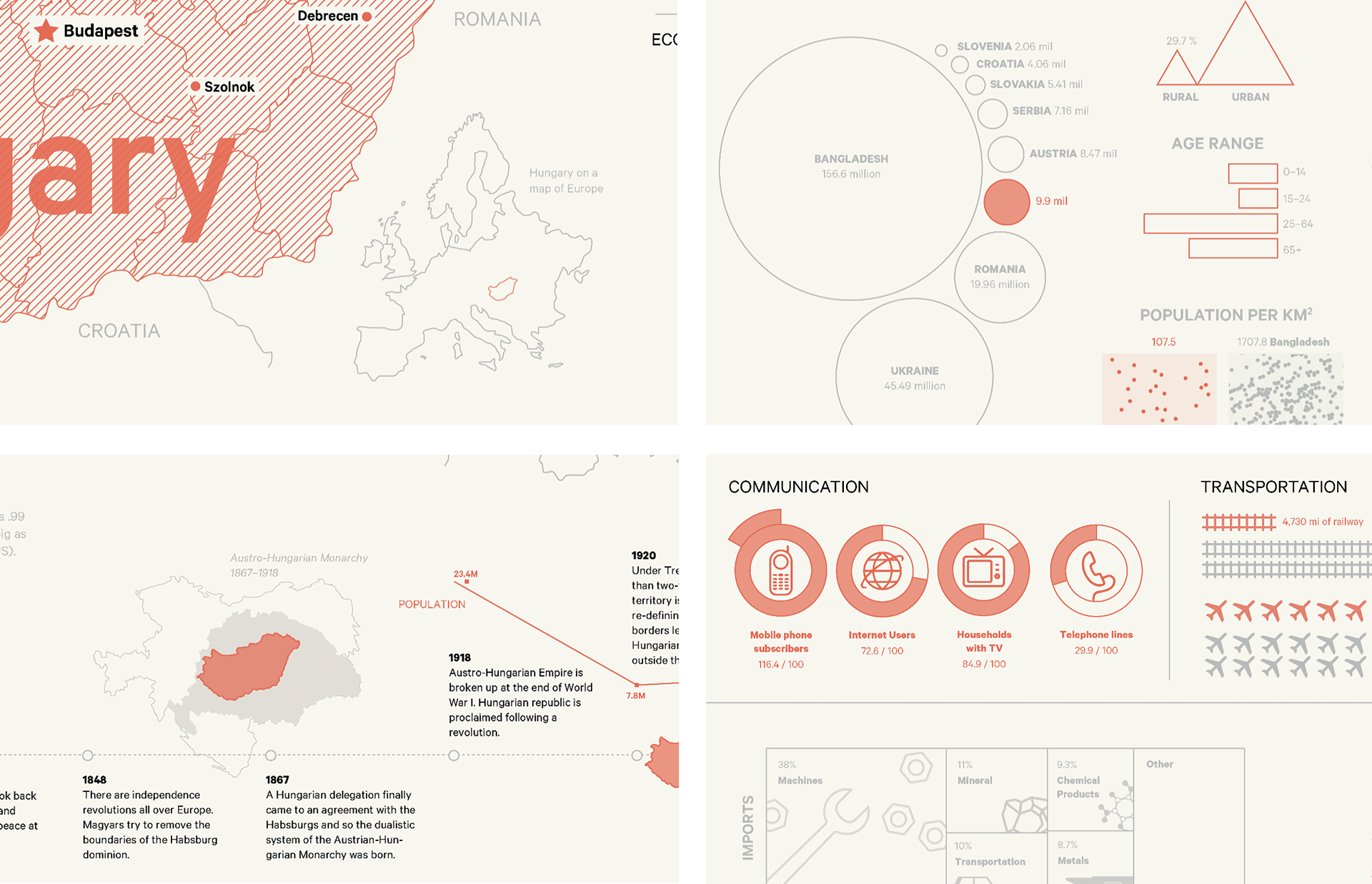 Based on the How It's Made video series.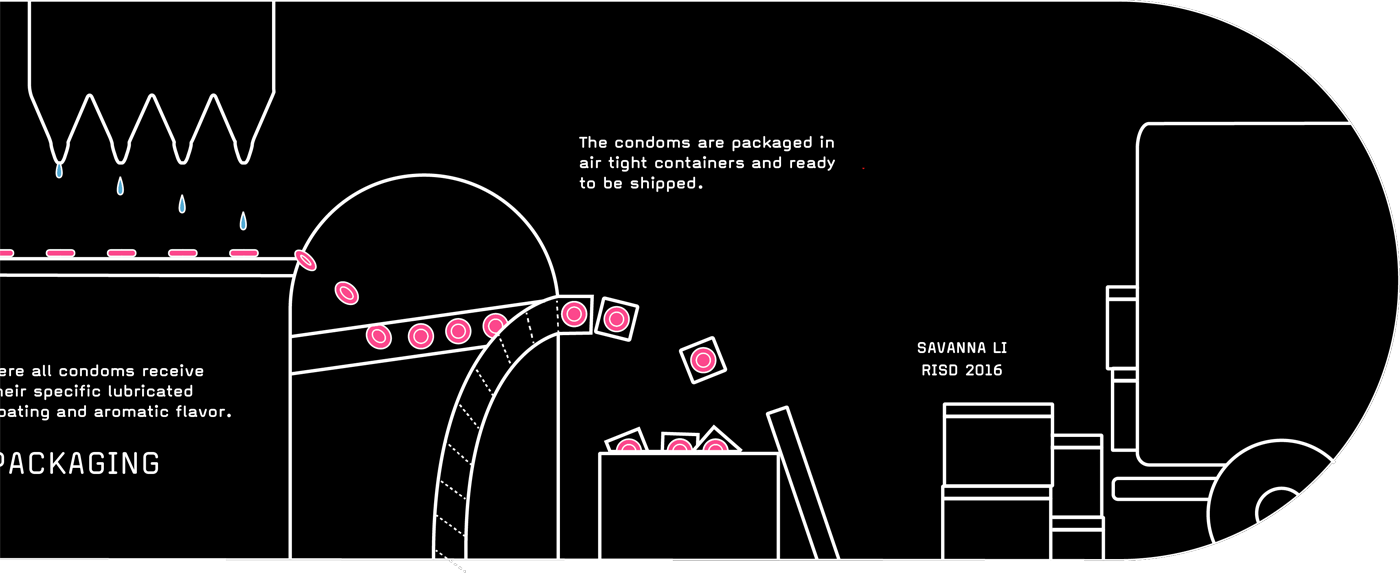 Saul Bass's "The Man with the Golden Arm"
This poster is a re-interpretion of Saul Bass's credits of 

The Man with the Golden Arm

, which captured the dynamic, suspenseful mood of the film and increased the public's interest in the potential of opening sequences. 
 
While designing the poster, I decided to focus on the minimal style of the credits, the skewed lines, and his method of cutting and arranging paper to create compositions.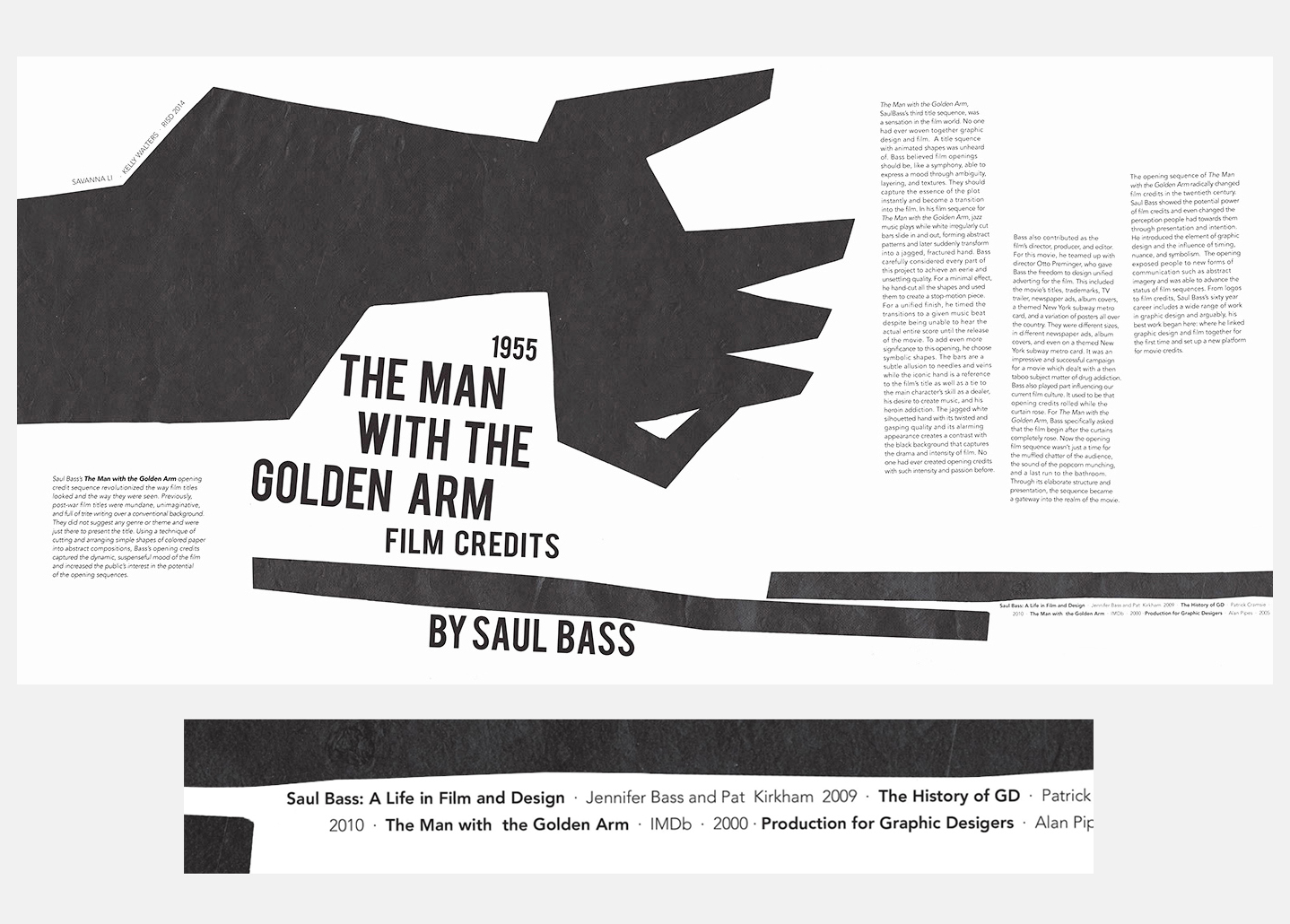 This was a poster I designed for an event about PLAY that my friend Lillian Krieger and I hosted at RISD.
In collaboration with the Providence Children's Museum, we hosted an outdoors play event to bring the spirit of play into our campus. We also had a guest speaker event, where we brought in speakers in the field who discussed the importance of play and their experiences developing toys or exhibitions.