This is a portrait of my loving father. He's middle aged, distinguished in his field with multiple degrees, yet is still struggling to find jobs. After years of searching he is still just waiting for opportunity to arise.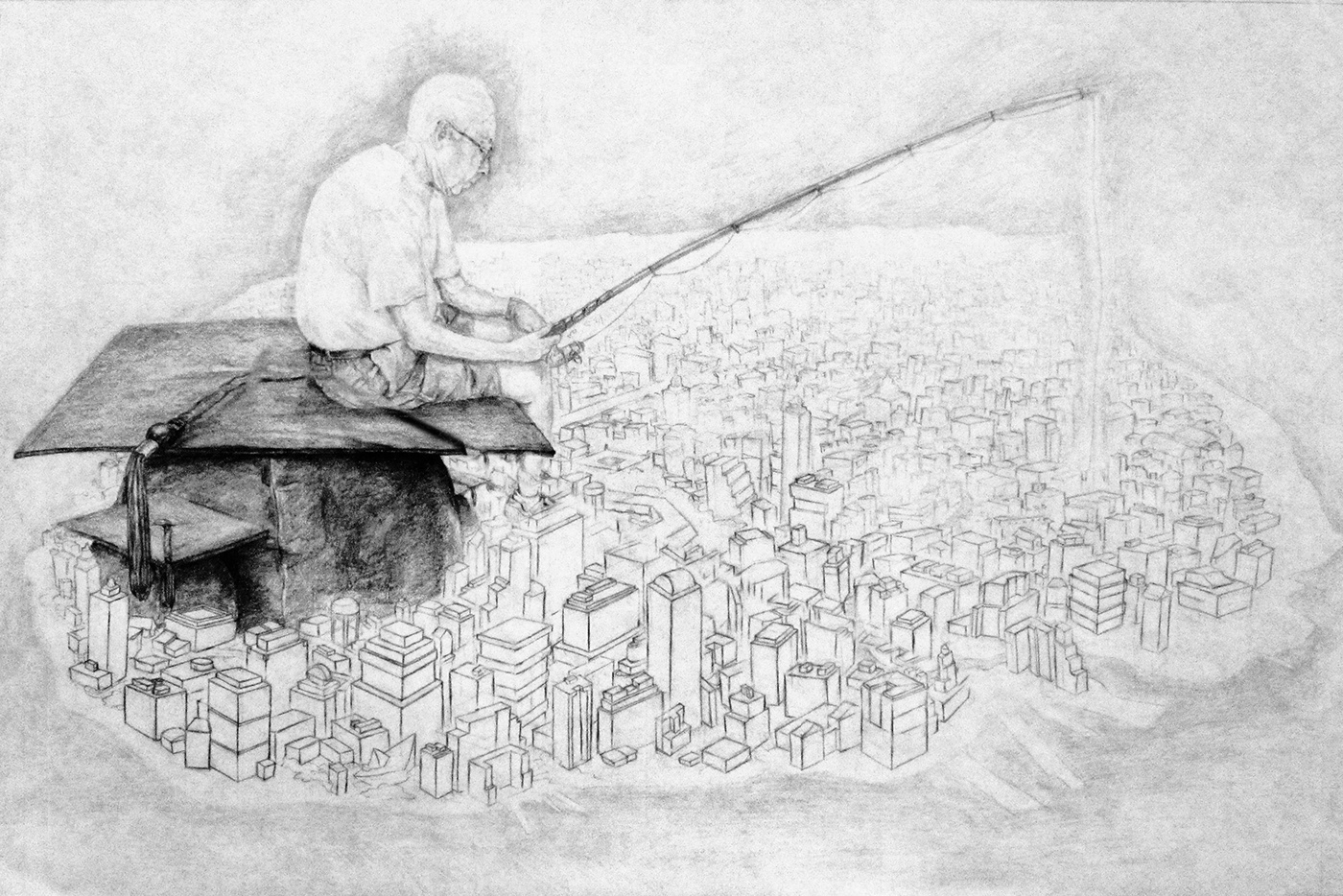 This is the bike drawing for RISD admissions.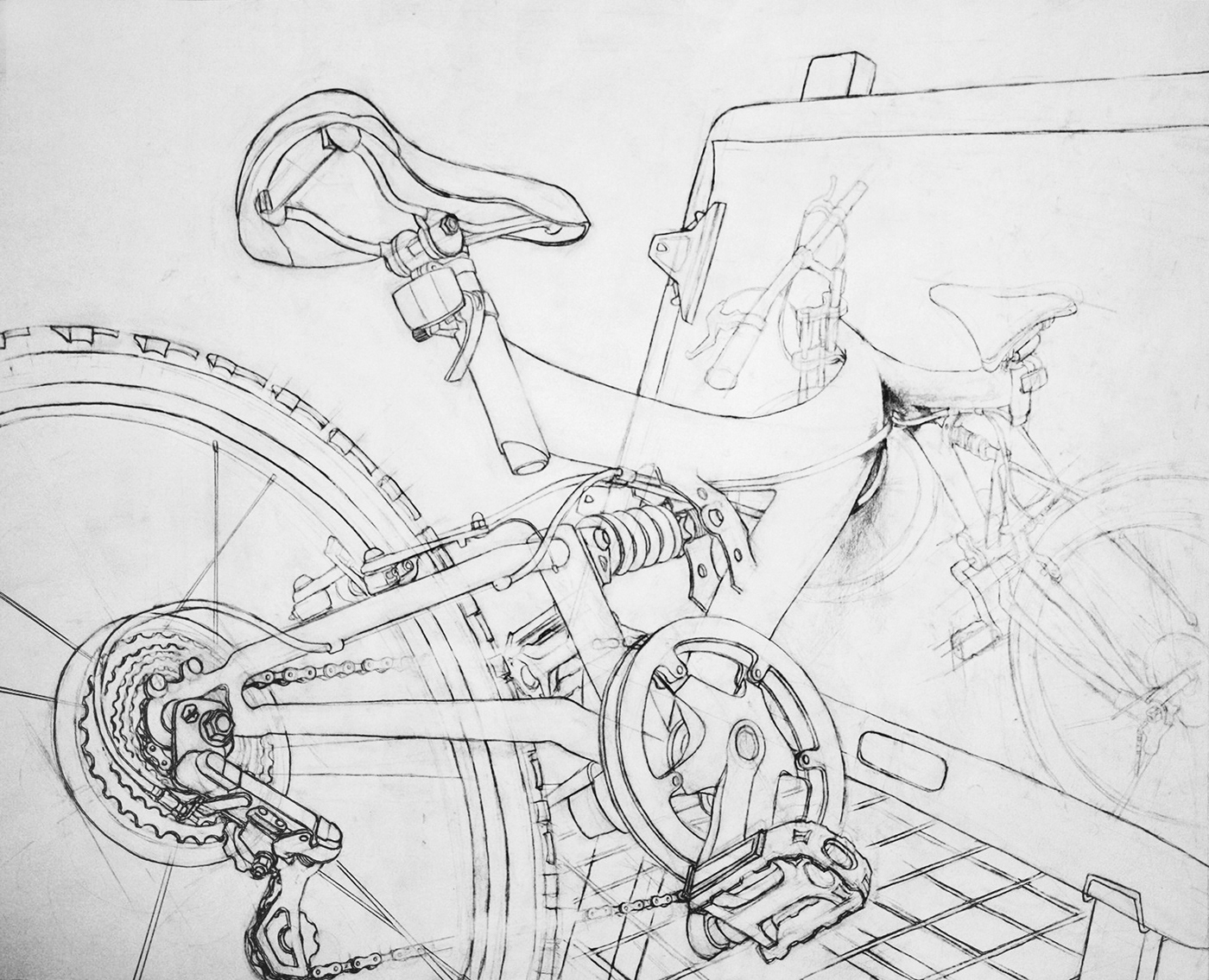 Visualizing the Invisible


18" x 24"
This is what composing music feels like to me.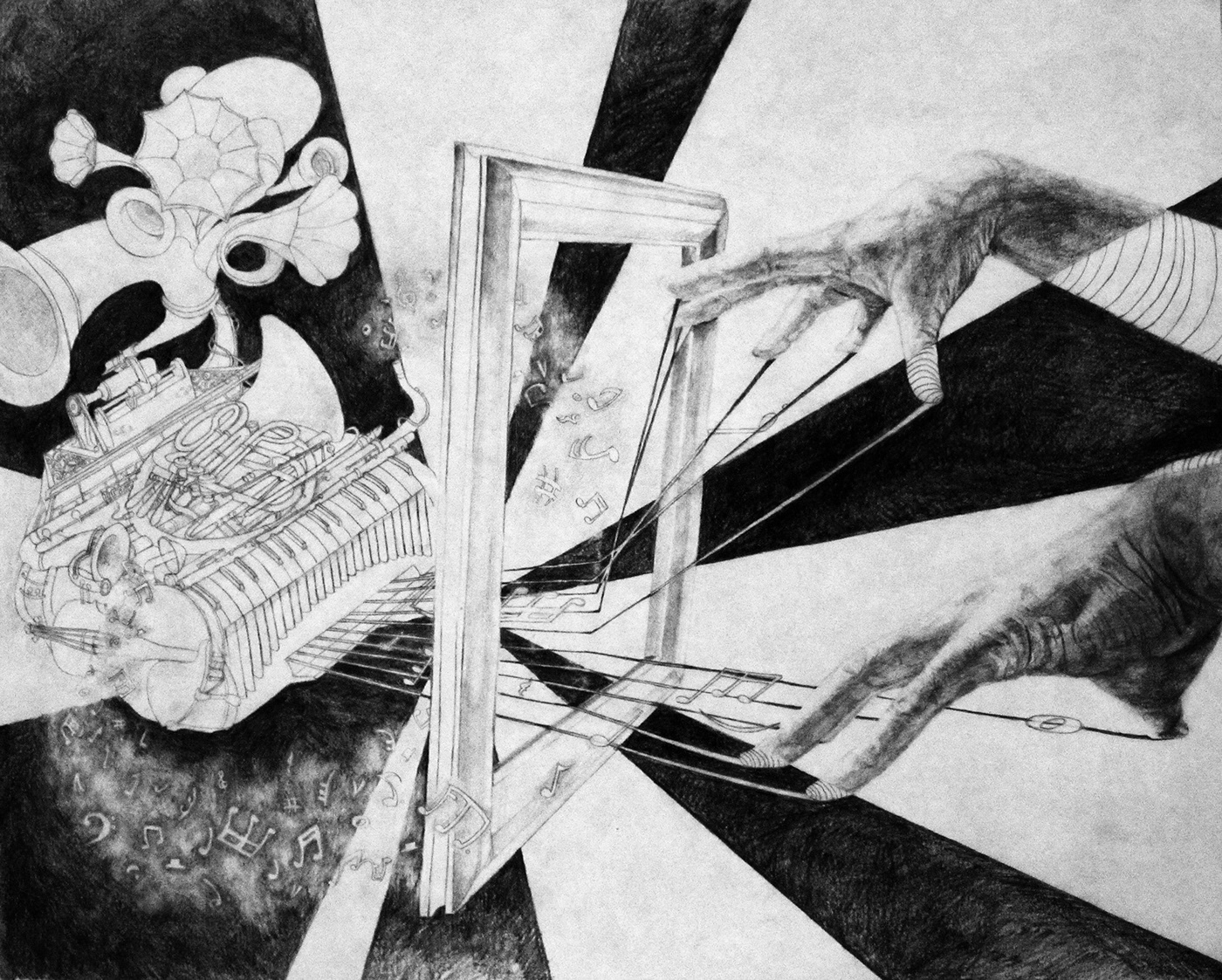 Plastic photodegradation the ocean is often mistaken as food by sea animals.
The growing
toxin-containing
plastic pieces move up the food chain, from smaller fish to larger fish and then to humans. 
This cycle is a very
dangerous issue to both nature and humans. Yet if we look on a larger scale,
it is only one piece of the all the environmental problems that we have created.
Featured in the Art + Tech + Culture; 
The Museums of Los Gatos 2nd Annual Santa Clara County High School Art Juried Exhibition